Frank T. Short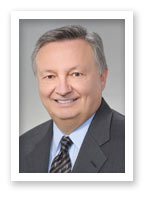 Chairman & CEO
frank@shortstrategy.com
Frank T. Short is Chairman & CEO and Equity Partner of Short Strategy Group, Inc. With over 25 years of lobbying experience, he has devoted his practice to several key issues including retail, commerce, insurance, state government, and gaming. His clients have included state agencies, local government units, trade associations, Indiana corporations, public utilities, multinational companies, and gaming organizations. His career is distinguished by his extensive experience as an entrepreneur, manager, negotiator, elected public official, and advocate for numerous nonprofit and civic organizations.
In addition to operating his own business, Frank currently serves as the President of Employers Protective Insurance Company, an Indiana domiciled property and casualty carrier. He is also President of Indiana Public Employers Plan (IPEP), the largest provider of workers compensation coverage for Indiana public entities.
Frank has been involved in politics for over 35 years. Originally from Chicago, he was elected to the Memorial Park District Board of Commissioners in Cook County, Illinois in 1979. After moving to Indianapolis, he became involved in city government. He served three terms on the Indianapolis-Marion County City-County Council from 1991 to 2003. While a member of the Council, he served on the Municipal Corporations Committee and the Rules and Public Policy Committee. The Municipal Corporations Committee dealt with all issues pertinent to the Indianapolis Airport Authority, the Capital Improvements Board, the Health and Hospital Corporation, the Indianapolis-Marion County Public Library, and the Indianapolis Public Transportation Corporation (IndyGo). The Rules and Public Policy Committee addressed the sale of the Indianapolis Water Company, the smoking ordinance, cable television franchise agreements, tax issues, and several other controversial subjects.
Upon appointment by Mayor Bart Peterson, Frank Short served on the Indianapolis Public Transportation Corporationís Board of Directors from 2005 to 2006. He was appointed by Mayor Greg Ballard to the Board of Directors of the Department of Waterworks in 2009. He remained on the Board until 2011, and he presided as President of the Board during the sale of the Department of Waterworks to Citizens Energy.
Frank currently serves as the elected Washington Township Trustee in Marion County. He is also a member of the Governmental Affairs Society of Indiana and the National Association of State Lobbyists. In addition to his business activities and public service, he dedicates his time, talent, and treasures to a myriad of civic and charitable organizations.
Frank and his wife, Toni, are the proud parents of one son, Thomas and his wife Andrea. They are parishioners of St Luke Catholic Church. Frank is an honorably discharged veteran of the United States Air Force.
Education
Triton College
Associate of Science Degree in Marketing and Management
Indiana Wesleyan University
Bachelor of Science Degree in Business Administration
Indiana University School of Law at Indianapolis
Doctor of Jurisprudence Degree
Current Community and Civic Involvement
Member of the Old National Bank Indianapolis Region Advisory Board
Vice President of The Hundred Club of Indianapolis Board of Directors
Member of the Indiana Golf Foundation Board of Directors
Member of the Indiana Law Enforcement Accreditation Commission Board of Commissioners
Past Community and Civic Involvement
Past President of Rebuilding Together Indianapolis
Former Member of Rebuilding Together National Advocacy Committee
Former Member of the Board of Trustees of St. Josephís College in Rensselaer, Indiana
Former Member of the Governmental Affairs Society of Indianaís Board of Directors
Former Member of the Indianapolis Convention and Visitors Associationís Board of Directors
Former Member of the Indiana Sports Corporationís Board of Directors
Former Member and Secretary of Indianapolis Downtown, Inc.ís Board of Directors
Past President of Rock Steady Boxing Foundationís Board of Directors
Former Co-Chairman of the Youthlinks Indiana Golf Tournament
Past President of Broadmoor Country Club
Former National Vice Chairman of The Leukemia & Lymphoma Society