Michael J. Solari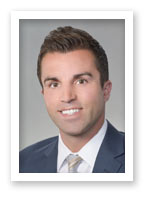 President
michael@shortstrategy.com
Michael Solari is the President and an Equity Partner of Short Strategy Group, Inc. His expertise in legislative lobbying and advocacy at the state level has earned him a reputation as one of the most trusted voices in the Indiana Statehouse. He advocates on behalf of clients in industries that include tourism, gaming, alcohol, insurance, public safety, financial institutions and automotive services. He also consults with clients who want to do business with the State of Indiana and local governments around the state.
Michael is very active in local and state politics. He is a member of the Marion County Capital Club, and is an appointed Precinct Committeemen in downtown Center Township. Michael was appointed by the City-County Council of Indianapolis to the Indianapolis City Market Corporation Board of Directors. He is currently in his third term and serves as the Board President.
Michael serves on the Board of Governors for the Governmental Affairs Society of Indiana. He is a member of the National Association of State Lobbyists and the Indy Chamber.
Michael is a parishioner at St. Joan of Arc Catholic Church. He resides in downtown Indianapolis.
Education
University of Indianapolis
Bachelor of Science Degree in Marketing and Economics
Graduated Cum Laude
Civic and Community Involvement
President of the Indianapolis City Market Corporation Board of Directors
Member of the Indy Chamber Local Government and Fiscal Policy Committee
Past Civic and Community Involvement
Member of the D.A.R.E. Indiana Board of Directors
University of Indianapolis Alumni Association Board of Directors
Member of the Board's Executive Leadership Committee
Chairman of the Alumni to Community Committee
UIndy Alumni Mentoring Program
Professional Associations
Governmental Affairs Society of Indiana (G.A.S.I.)
Member, Board of Governors
National Association of State Lobbyists